Tandy O. Lofland and Mark J. Rome Co-Broker Sale of Las Colinas Holiday Inn Express & Suites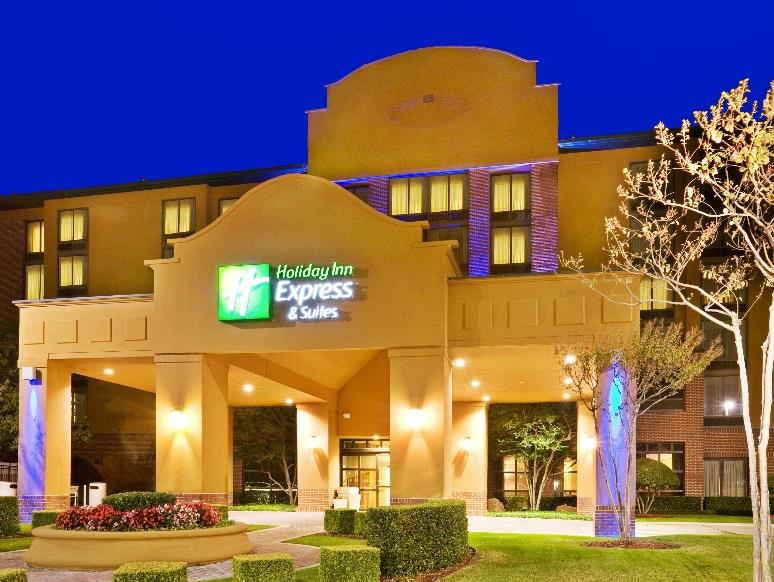 June 1, 2016 - Tandy O. Lofland, founder and CEO of Intergroup Realty, Inc. and Mark Rome, president of MJ Rome, announced their firms advised the seller in the recent $10,500,000 sale of the Holiday Inn Express & Suites Irving Convention Center – Las Colinas in Irving, Texas. The Texas-based brokers were able to source a strong local buyer that understood the upside opportunity for the hotel within the thriving Las Colinas sub-market. The 128-room hotel is adjacent to the Irving Convention Center and enjoys world-class corporate and leisure demand due to its prime location in the several-thousand-acre, upscale Las Colinas development, one of the largest master-planned communities in the U.S.
Las Colinas is home to headquarters or major offices of such corporations as ExxonMobil, AT&T, Kimberly-Clark, Fluor, Citigroup, Microsoft, Nokia, and many others and also contains thousands of residential units plus numerous hotels, retail developments, golf courses, and other facilities and amenities.
The seller is an affiliate of Summit Hotel Properties, Inc. The purchaser is a private investment group from the Dallas-Fort Worth area. The hotel will undergo a significant renovation and will continue to operate as a Holiday Inn Express & Suites franchise.
For over 30 years Intergroup has developed or undertaken transactions for hundreds of projects and properties worth billions of dollars in the United States, Latin America, Caribbean, and Europe with an emphasis on middle-market, upscale, and luxury hotels, resorts, and mixed-use developments involving such companies as Four Seasons, Hilton, Marriott, Starwood, Hyatt, InterContinental Hotel Group, Carlson, Accor, Barceló, and others. Intergroup represents or has relationships with many owners, domestic and international investors, private equity firms, operators, and REITs. Intergroup is actively involved in acquisitions, dispositions, equity sourcing, redevelopments, new developments, recapitalizations, partnership formations, and advisory assignments in many U.S. markets and major destinations as well as in select foreign locations. www.intergroupcompanies.com
Tandy O. Lofland
President