Intergroupís Tandy O. Lofland Advises in Sale of Hilton Garden Inn Houston Energy Corridor - Again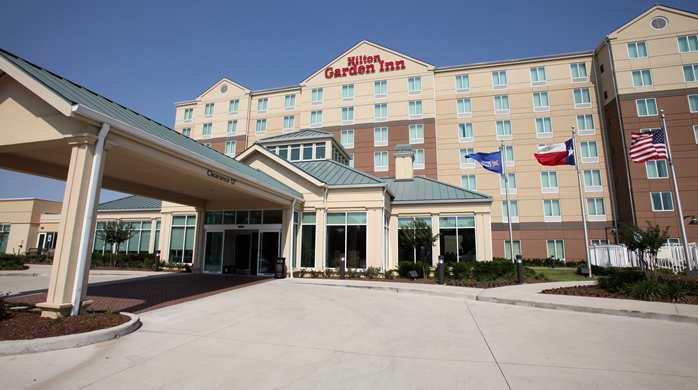 September 15, 2014 - Tandy O. Lofland, founder and CEO of Intergroup Companies, is pleased to announce the firmís participation in the recent sale of the Hilton Garden Inn Houston Energy Corridor. The 190-room hotel, opened in 2008, is a market leader in Houstonís rapidly growing I-10 Energy Corridor. The sellerís general partner, developer, and operator, an affiliate of American Liberty Hospitality, will continue to manage the hotel for the new owner, an affiliate of Summit Hotel Properties. Intergroup advised Houston-based American Liberty Hospitality in the sale.
This is the third Hilton Garden Inn closing in Houston for Intergroup in the past two years, and the second time in less than three years Intergroup has advised on the sale of this particular hotel. This sale also marks the most recent transaction between American Liberty Hospitality and Intergroup over a 25-year relationship, and the second time in 2014 Intergroup has advised on a hotel sale to Summit. American Liberty Hospitality, founded in 1973, has a portfolio of 21 hotels throughout Texas and Louisiana and has developed and/or operated most of the major hospitality brands as well as independent hotels and resorts.
Intergroup specializes in off-market, limited-marketing, and relationship assignments at all levels of the industry, from Hampton Inns to Four Seasons to independents.
Since 1980, Intergroup has developed or undertaken transactions for hundreds of projects and properties worth billions of dollars in the United States, Latin America, Caribbean, and Europe with an emphasis on middle-market, upscale, and luxury hotels, resorts, and mixed-use developments involving such companies or brands as Four Seasons, Hilton, Marriott, Sheraton, Radisson, Hyatt, Holiday Inn, Crowne Plaza, Homewood Suites, Four Points, and Hampton Inn. Intergroup represents and has relationships with numerous owners and investors and is actively involved in acquisitions, dispositions, equity sourcing, recapitalizations, partnership formations, and advisory assignments in U.S. markets and major destinations as well as in select foreign locations.
Tandy O. Lofland
President
Intergroup Companies
950 Echo Lane, Suite 352
Houston, TX 77024
(713) 973-2130
(713) 973-2133 Fax
tandy@intergroupcompanies.com
www.intergroupcompanies.com