Intergroupís Tandy O. Lofland Advises Sellers in Sale of Hilton Garden Inn to David Robinsonís Admiral Capital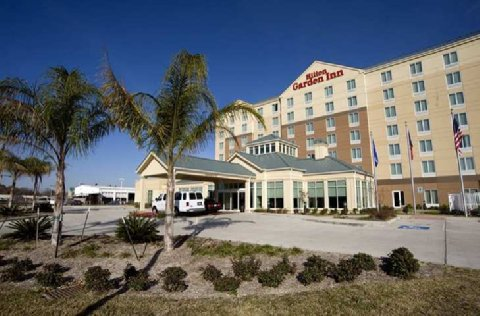 December 2, 2011 - Tandy O. Lofland, CEO of Intergroup Companies, announced the recent sale of a preferred equity investment in the Hilton Garden Inn Houston Energy Corridor to philanthropist and NBA Hall of Famer David Robinsonís Admiral Capital Real Estate Fund LP, a partner with USAA Real Estate Company. The 190-room hotel, opened in 2008, is located on Interstate 10 in the heart of Houstonís rapidly growing Energy Corridor. The hotel will continue to be managed and partially owned by the developer and operator, American Liberty Hospitality. Intergroup represented the sellers, and Admiral Capital was advised by Compass Hospitality Advisors of Dallas.
The acquisition is the first hospitality investment of Admiral Capital which has over $100 million of assets under management. American Liberty Hospitality, formed in 1973, has a portfolio of 15 hotels throughout Texas, including the recently opened Embassy Suites Houston Downtown. The transaction required a creative structure and included new attractive senior financing as part of an overall recapitalization.
Since 1980 Intergroup has developed or undertaken transactions for projects and properties in the U.S., Latin America, Caribbean, and Europe with an emphasis on upscale and luxury hotels, resorts, and mixed-use developments involving such companies or brands as Four Seasons, Hilton, Marriott, Sheraton, Radisson, Hyatt, Holiday Inn, Crowne Plaza, Homewood Suites, and Hampton Inn.
Intergroupís projects and transactions number over 100 with a total value of several billion dollars. Intergroup represents numerous owners and investors and is actively pursuing acquisitions, recapitalizations, note purchases, and advisory assignments in the top 100 U.S. markets and major destinations as well as in select offshore locations.
Tandy O. Lofland
President
Intergroup Companies
950 Echo Lane, Suite 352
Houston, TX 77024
(713) 973-2130
(713) 973-2133 Fax
tandy@intergroupcompanies.com
www.intergroupcompanies.com